Browse through our FAQ's relating to Building Permits and Locates in Hamilton, Ancaster, Dundas, Stoney Creek, Burlington, Oakville and surrounding areas of Greater Hamilton & Halton Region.
How long does a building permit take to get issued?
It greatly depends on the city you are located. Typically, a building permit will take from 1-3 weeks to be issued. For example, within the City of Hamilton, the Hamilton Building Division has a 10 day issuing policy assuming they do not have any further questions or concerns regarding the application. The Halton Region Service Permits Office on the other hand, have their own policies.
Which cities require Building Permits?
Most areas within Ontario require a building permit when the foundation footing is exposed to ensure that a contractor performs the waterproofing and foundation repair properly and to code. Basement Technologies® can advise you in most cases regarding whether or not a permit is required orwill call your local building department to find out if a permit is required for the work being considered..
What type of services require a building permit?
Building permits are typically issued for; external waterproofing, foundation replacement, foundation repairs, backwater valve installations, support post replacements and piering.
Am I required to pay for my building permit?
All building permit costs are included within your quote from Basement Technologies® unless otherwise stated.
Am I required as the homeowner to apply for the building permits myself?
The homeowner is required to ensure that the contractor has a building permit prior to starting work. As a licensed contractor, Basement Technologies® will apply for the necessary permits.
What does a building permit provide for me?
Peace of mind. A building permit is there to protect the homeowner from work being done improperly. This is especially important when the actual work is later covered with earth or cement. With your building permit, the local City Building Department takes on 50% responsibility along with Basement Technologies® to ensure that your project is completed properly and meets or exceeds the building code.
How many inspections can I expect with a building permit?
Generally only one inspection will be required for a normal job. However, there are certain circumstances where we may need more than one inspection at different stages of the work. If you are unsure you can speak with the production manager, crew leader or your salesman.
Is the building inspector going to contact me? Talk to me? Consult with me?
Building inspectors typically only talk with the contractor, not the homeowners. This is to ensure that the contractor doing the work is following the Ontario Building Code and is responsible for any extra work to be completed. Most inspectors are friendly and will introduce themselves to you if you are around but they are not required to talk to you.
What if changes are needed after inspection?
The building inspector will talk with the Basement Technologies® crew leader if there are any changes needed to ensure that the next inspection is passed. Our crew leader will then report to the office regarding any of the changes and work with management to complete the work. You will also be informed of any changes that need to be made.
What happens when an inspection is passed by the building inspector?
Once an inspection is passed, we can then start to backfill or concrete over our work and complete the job.
How do I get in contact with the building department?
Call your local town hall directly, or you can search for that information online. Alternatively, you can call Basement Technologies® for the contact information of the building department and building inspector.
What are locates? What are they used for?
Locates are services which "locate" City water and gas lines and other services. Locates help contractors to find and locate water, phone, cable, hydro and gas lines when digging around the home. They do not mark out private lines such as sprinkler systems, gas lines for BBQs and hot tubs, or any other lines that were run by the homeowner. It is the responsibility of the homeowner to inform Basement Technologies® of these lines.
Who applies for locates to be completed?
Once a contract for external work comes into the Basement Technologies® office, we then call in the locates on the home in question to ensure smooth job-site progress and completion. Locates typically take 5 business days to complete.
Do I have to pay for locates for my home?
No. Locates are performed by a non-profit organization which is there to assist homeowners with finding their water, phone, cable, hydro and gas lines for excavation or repair.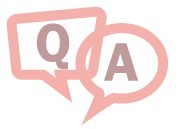 Frequently Asked Questions -
FAQ SECTIONS:
Can't find the answers you're looking for? Contact us right away, and we would be happy to help!