Learn about our exterior waterproofing and foundation repair process through our extensive frequently asked questions.
What if it rains when installing an external waterproofing system?
Each crew leader has enough experience to "make the call" on whether or not we can proceed while raining. We don't want our heavy machinery sliding or falling into the pit, or worse, your house. Also, there's a risk of cave-ins while excavating in the rain. We will notify you if we decide to stop work due to rain.
Can I expect delays due to weather conditions?
Each crew leader has the right to call off production due to weather conditions. It must be extreme weather conditions for our crews to call it "quits", otherwise, work will be completed on schedule.
Will my excavation site be protected from cave-ins?
Each excavation dig is unique. Depending on weather conditions, locations, obstacles, type of soil, excavation digs may be shored up using wood planks which are secured and braced to the foundation wall pushing on the exposed earth.
Will the dig be clearly marked out?
Basement Technologies® uses bright yellow caution tape to mark out each open dig during the excavation and each night prior to leaving the job site.
Will my excavation site be covered up with something when it's supposed to rain?
Our crew carries multiple boards within their inventory for when it rains. All external digs are covered up with boards prior to leaving the job site if we are expecting rain. This ensures that your open dig site doesn't fill up with rain water and have the potential to cave in, or worse yet, leak within your basement.
Is Basement Technologies® covered in case of an accident?
Yes we are. Basement Technologies® holds a 2 million dollar commercial liability insurance policy with Creechurch International #87000003.
What do I do in case of an emergency?
If you encounter a life-threatening emergency, please call 911 for assistance. If water is coming into your home, please call the Basement Technology® office at (905) 527-3325, or fill out our emergency contact form, or call the salesman on your contract directly.
What if your crew hits a water line?
Accidents do happen, but for all external digs, we have "locates" issued to mark out a water line. In rare cases due to water lines that are not clearly marked out, our crews may potentially hit one water line a year. In this case, we are responsible for fixing the water line. The City water department is immediately called to shut off the water to prevent further water damage and the water line is fixed right away. Your water will not be shut off over night and work will continue.
What if your crew hits a gas line?
Our crews immediately call the local gas company in charge of the gas line to shut off the gas coming into the home. The gas company will repair the gas line. Work will commence as soon as the repair is complete.
What will you do if your crew encounters more problems with my foundation?
In some cases, after excavating a dig site our crew will encounter more problems with your foundation. In these rare cases, our crews will call the office to give a report and talk with the salesman, who then contacts the home owner right away to discuss further repairs needed.
Can I have pictures of my excavation dig?
You can request a CD by mail with pictures of your excavation dig. This must be requested prior to work being started to ensure that the crew takes appropriate pictures for all of your needs.
Should I be notifying my neighbours?
A courtesy call is usually appreciated. Your neighbours may have concerns which should be passed on to Basement Technologies® for considerations.
If something happens to my neighbours' home, are they covered?
Basement Technologies® holds a 2 million dollar liability insurance policy to cover you, the homeowner, and anyone affected by our work. If in a rare case that something should happen to your neighbours' property call the office right away.
What about dangers to my neighbors?
An excavation dig is an open pit which may be as deep as 10 ft. This causes an injury risk to kids, pets and curious people. All digs are clearly marked out and no one should go anywhere near the excavation dig without someone on site.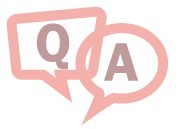 Frequently Asked Questions -
FAQ SECTIONS:
Can't find the answers you're looking for? Contact us right away, and we would be happy to help!