FAQ's - Landscaping & Obstacles
Home » About » Frequently Asked Questions » Landscaping and Obstacles
Below are answers to various questions about what happens to landscaping and outdoor obstacles during our exterior waterproofing and foundation repair service process.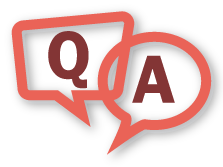 Landscaping & Obstacles:
What happens to MY GRASS with an excavation dig?
Our crew members are trained to put down boards to try to protect your lawn as much as possible. If there's grass where we need to excavate, it will be removed. Basement Technologies® does not repair grass damaged or removed during the job.
What happens to SHRUBS if they get in the way?
We will remove any shrubs in the way and replant them as soon as our job is complete. Shrubs usually resilient and will recover.
What happens to MY DECK if it gets in the way?
Most decks can easily be removed and later put back. Some decks, on the other hand, are old and fragile and will need to be re-built by either Basement Technologies® or another contractor of your choice.
Will MY DRIVEWAY be protected?
Yes, we are very careful to not harm your property. Our crews, upon arriving, will place boards down on your driveway to protect it.
What happens to my CONCRETE WALKWAY during an excavation dig?
Our teams are highly skilled concrete specialists. In the case that a concrete pad or walkway needs to be removed to complete our work, we will only remove the portion necessary and will replace it once the work is complete.
Will my A/C UNIT be removed and re-installed?
If an A/C unit is in the way of excavation, Basement Technologies® will arrange to have it disconnected and reconnected by a licensed technician.
Is the HOT WATER TANK in the way inside?
Most hot water tanks are not in the way for de-watering a basement. For foundation replacement, your hot water tank will be removed and re-connected right away. We will arrange for a licensed contractor to take care of this.
Do I have to move my FURNACE AND/OR POSSESSIONS which are in the way?
It is the homeowners' choice to move furniture prior to starting a job. Basement Technologies® will move your things for you, but we will charge a small fee for moving obstacles. If your furnace needs to be moved, we will arrange for a licensed technician to move it and reconnect it once the work is complete. For interior de-watering we prefer to have approximately 4 feet of space from the wall to work in, if possible.
Am I required to take down INTERNAL FINISHINGS'?
Again, this is your choice. You can hire Basement Technologies® to demolish internal finishing's or save yourself money by doing it yourself. This includes drywall, insulation, vapour barrier, flooring etc.
Do I have to hire someone to REMOVE & REPLACE PLUMBING WORK?
No, Basement Technologies® is fully qualified to help you with your plumbing and drainage system. Our sales personnel will provide you with options concerning your existing plumbing.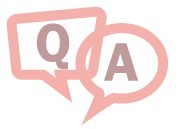 Frequently Asked Questions -
FAQ SECTIONS:
Can't find the answers you're looking for? Contact us right away, and we would be happy to help!