Bowed Wall Repair Warranty
Home » About » Warranties » Foundation Repair » Bowed Wall Repair
Browse through Basement Technologies® foundation repair, basement lowering, bowed wall repair, foundation piering, floor slab repair and support post replacement service warranties. Basement Technologies not only backs up our workmanship, we also offer fully warrantied services.
Basement Technologies® Warranty Options: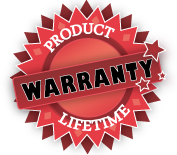 Bowed Cinder Block Wall Warranty

INCLUDED FEATURES:
5-Year Workmanship Warranty
LIFETIME MANUFACTURER'S WARRANTY
Fortress Stabilization Carbon Fibre Strap
FULLY TRANSFERABLE WARRANTY!
Professional Installation
Bowed Wall Preparation
Installation Wall Push
Pre-Installation Wall Prep.
Pre-Contract - Structural Verbal Assessment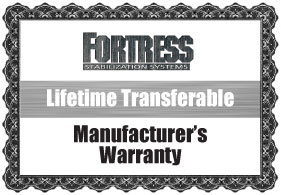 [ VIEW MANUFACTURER'S WARRANTY INFO ]

Cinder block walls that start shifting, may never be the same again. Prevent costly repairs through the installation of Carbon Fibre Kevlar Straps along the perimeter of your bowed wall. With a LIFETIME GUARANTEE, we ensure that your foundation is never shifting again.
NOTICE: Basement Technologies® reserves the right to change or modify all warranties without prior notice. Any outstanding warranties will be honoured if the warranty for that service should change.