Foundation Piering Warranty
Home » About » Warranties » Foundation Repair » Foundation Piering
Browse through Basement Technologies® foundation repair, basement lowering, bowed wall repair, foundation piering, floor slab repair and support post replacement service warranties. Basement Technologies not only backs up our workmanship, we also offer fully warrantied services.
Basement Technologies® Warranty Options: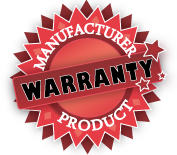 Piering (Underpinning) Warranty

INCLUDED FEATURES:
5-Year Workmanship Warranty
30-Year Manufacturer's Warranty ~ Magnum Piering®
Magnum Installer's Workmanship Warranty
Fully Transferable Warranty!
Building Permit & Inspection
Excavation of Exterior to Footing
Stell Push Pier Brackets Attached to Footing
Pre-Installation Wall Prep.
Pre-Contract - Structural Verbal Assessment
"Magnum Piering, Inc. warrants that, in the event a manufacturing defect is determined within 30 years of the date of sale, it will provide replacement parts at no charge." ~ Source: MagnumPiering.com


[ VIEW MANUFACTURER'S WARRANTY INFO ]


Sinking foundations causing: cracks, uneven bricks, and shifting framework can be very costly to repair! Fortunately, we at Basement Technologies® have a effective solution to your foundation troubles. The installation of Magnum Piering® - Steel Push Piering System™ guarantees to correct the problem once and for all.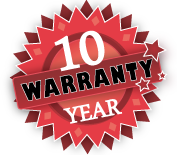 Exterior Waterproofing Warranty

INCLUDED FEATURES:
10-Year Warranty
Building Permit & Inspection
FULLY TRANSFERABLE WARRANTY!
New Weeping Tile (with filter fabric)
Liquid Rubber Sealant (CCMC Approved)
Air-Gap Membrane / Dimpled Sheet
Above Grade Clean Out (Where Permitted)
New 3/4" Clear Gravel (2ft x 2ft / LFT min.)
Weeping Tile / Tie in Test
Anti-Slit Gravel Protection Layer
Cracks Repaired in Area of Dig (Non Structural)
Machine Excavation to Footing
Wire Brush of Foundation Wall
Native Soil Backfill
Soil Mounting for Natural Settlement



EXTERIOR WATERPROOFING SERVICE INFO:
Basement Technologies® Exterior waterproofing services help to ensure that your home is protected from: rain water, floods, and other unknown events brought by mother nature. The addition of a sump pump & battery backup system safeguards your home in the event that your exterior waterproofing system can't keep up with some of natures harsh demands.
NOTICE: Basement Technologies® reserves the right to change or modify all warranties without prior notice. Any outstanding warranties will be honoured if the warranty for that service should change.