DELTA®-MS Waterproofing Membrane Warranty
Home » About » Warranties » Manufacturer » DELTA®-MS Warranty
Browse through Basement Technologies recommended manufacturer product warranties for DELTA®-MS - Waterproofing Membrane. Information and logos provided within this section are subject to copyright/trademark of said companies.
Manufacturer Products

Ewald Dörken AG Warranty
Waterproofing Membrane
Application: Exterior & Interior Waterproofing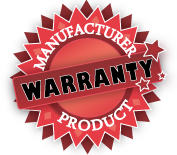 Delta®-MS
The Foundation Wrap.™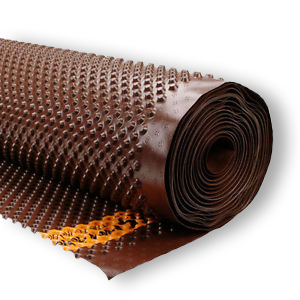 INCLUDED FEATURES:
The central core contains 100% recycled material.
The two outer layers are virgin polyethylene.
DELTA®-MS is highly effective protection for poured concrete as well as block foundations.
Large roll sizes allow for easier, quicker installations.
Creates full capillary break.
Enhances/ protects dampproofing.
Protects foundation from ground water.
Eenvironmentally friendly, recyclable.
Contains 100% recycled core protected on both sides with virgin HDPE for superior durability.
WARRANTY INFO:
10 year limited product warranty from the manufacturer, and a 5 year transferrable Installation warranty throught Basement Technologies®.


25 years (at pH between 4 and 9, and temperature < 25°C) The membrane should not be exposed to UV light for more than 30 days.

Please download the DELTA®-MS INFORMATIONAL PRODUCT PDF document provided by Cosella-Dörken Products Inc.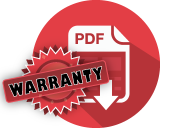 Please download the DELTA®-MS 10-YEAR Limited Warranty PDF document provided by Cosella-Dörken Products Inc.


Cosella-Dörken Products Inc. - Company Info
Company: Cosella-Dörken Products Inc.
Address: 4655 Delta Way, Beamsville, Ontario, L0R 1B4
Contact: 1-888-4DELTA4(433-5824)
Website: www.delta-ms.com
NOTICE: All Manufacturer product warranties, and information detailed within this section are the sole © copyright / ™ trademark of each company and their products.