Jackel Inc. Sump Pump Basin Warranty Info
Home » About » Warranties » Manufacturer » Jackel Sump Basin
View manufacturer product & warranty information about the Jackel Inc. sump pump basin de-watering system for waterproofing a basement in Hamilton, Burlington, Oakville, Ancaster, Dundas and Stoney Creek, Ontario. Information and logos provided within this section are subject to copyright/trademark of said companies.
Manufacturer Products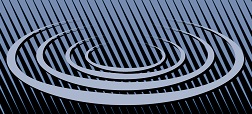 Jackel Inc. Product Info & Warranty
Sump Pump Basins
Application: De-watering Systems / Sump Pumps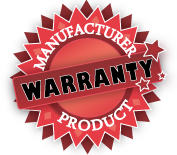 Jackel Inc.
Sump Pump Basin
INCLUDED FEATURES:
20 Gallon capacity
Heavy duty structural foam injection molded construction
Ultra strong, reinforced bottom will not flex
Cover mounting metal inserts included on basin
Gas and radon tight
Odor free
Dozens of cover options available
Can be perforated with 48 factory drilled, 5/16" holes (Model SF20DR)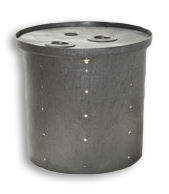 SPECIFICATIONS:
Material: Injection molded structural foam poly-ethylene
Inserts: Metal
Weight: 11 lbs.
Total Capacity: 20 gallons
JACKEL INC. LIMITED WARRANTY INFO:
Jackel structural foam and fiberglass basins and lids are warranted to the original consumer purchaser to be free from defects in material and workmanship for as long as the original consumer owns their home. Jackel will, at its option, replace or repair, FREE OF CHARGE, during the warranty period any Jackel structural foam or fiberglass basin or lid that proves defective in material and/or workmanship under normal installation, use and service.

All other Jackel products are warranted to the original consumer purchaser to be free of manufacturing defects for one year.
Source: http://www.jackelinc.com/warranty.htm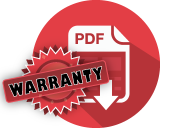 Please download the JACKEL LIMITED WARRANTY PDF document provided by Jackel Inc.


Please download the JACKEL SUMP BASIN PRODUCT PDF document provided by Jackel Inc.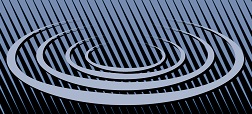 Jackel Inc. - Company Info
Company: Jackel Inc.
Address: 15314 Harrison Road Mishawaka, IN 46544
Contact: 1-574-256-5635
Website: www.jackelinc.com
NOTICE: All Manufacturer product warranties, and information detailed within this section are the sole © copyright / ™ trademark of each company and their products.