Read over Basement Technologies timeline information to better understand our service process and project timelines.
How long after we book a job is work expected to start?
Most projects begin between one and four weeks after you give us the go-ahead. This can be impacted by the nature of the services you require and, if they are necessary, the obtaining of building permits or engineering drawings. The spring thaw and significant rain events will result in many calls to Basement Technologies and it is recommended that you commit as soon as you are able to secure your priority position.
When can we expect crews to show up?
All crews are expected to show up to their job site between 8-9am unless they inform you otherwise. The crew leader or project manager will call to keep you informed regarding timing or if there are any delays due to traffic or the need to get specific tools or materials for the job.
How long does an EXTERNAL DIG take?
External digs can take anywhere from 2 days to 2 weeks, depending on the specific project. Most external digs can be done within a few days of the day we arrive on the job site. The time line greatly depends on obstacles that need to be removed, depth and length of the dig site, machine digging vs. hand digging, corridor digs and other services that need to be performed to complete the job.
How long does an INTERNAL DE-WATERING SYSTEM take?
Most internal de-watering systems take between 2-5 days to complete. The time line greatly depends on any obstacles in the way, concrete thickness and other facets to the project.
How long does a CRACK INJECTION take?
Most crack injections take 2-3 hours to complete. Some crack injections may require more prep work, for instance if the cracked foundation was previously repaired.
How long does an EXTERNAL CRACK REPAIR take?
An external crack repair can take anywhere from a half a day to a couple days depending on the size of the dig, any obstacles in the way and the depth of the foundation.
How long does a BOWED WALL REPAIR take?
A bowed wall repair that only needs one carbon fibre strap should take 1-2 hours to complete. More time is needed when multiple carbon fibre straps are needed. If we are doing a wall push to put the wall back in place, this can take up to a few days to complete.
How long does a BACKWATER VALVE take?
A backwater valve installation will normally take from 1 day to 5 days to complete pending an inspection, and the requirements of the local building department. In the Greater Hamilton Area, backwater valves typically take between 1-2 days to complete. Due to the extra requirements, in the Halton Region, backwater valves can take up to 3-5 days to complete.
How long does a WINDOW WELL take?
Most window well installs take about a day to complete but can take longer depending on the depth and any obstacles. Egress window wells were the window opening needs to be cut out may take 1-2 days depending on an inspection.
How long does a SUMP PUMP take?
How long does a BASEMENT UNDERPINNING (PIERING) take?
Depending on the size of the underpinning (piering), this process may take anywhere from 1-3 weeks to complete.
How long does a WATER LINE REPLACEMENT take?
If the water line is located where the city map indicates, finding the water line is simple and should take 1-2 days to complete.
How long does a SUPPORT POST REPLACEMENT take?
How long does a BASEMENT LOWERING take?
Lowering a basement varies greatly with the scale of the basement being lowered. A typicall project takes around 3 weeks to complete.
How long does a FLOOR SLAB REPLACEMENT take?
How long does a BUILDING PERMIT take to get issued?
Depending on where you are located, a building permit can take up to 2-3 weeks to be approved. For instance, in Hamilton, the turn-around is 10 days from the time we submit the building permit request, assuming they are happy with the drawings and do not require any additional information.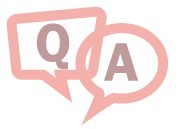 Frequently Asked Questions -
FAQ SECTIONS:
Can't find the answers you're looking for? Contact us right away, and we would be happy to help!