W.R. Meadows - Mel Rol® LM - Liquid Rubber Waterproofing
Home » About » Warranties » Manufacturer » WR Meadows Mel Rol LM
Learn more about: W.R. Meadows - Mel Rol® LM Liquid Rubber Waterproofing Membrane used by Basement Technologies. Information and logos provided within this section are subject to copyright/trademark of said companies.
Manufacturer Products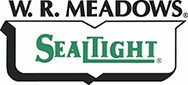 W.R. Meadows Warranty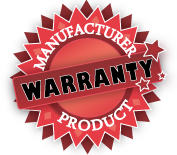 W.R. Meadows
Mel Rol® LM - Liquid Rubber Membrane
FEATURES:
Single-component
Polymer-modifies
Cold-applied
Water-based
Liquid waterproofing membrane
Designed for below-grade
Ideal for horizontal & vertical seamless waterproofing applications
Heavy bodied
High solids
Quick drying liquid membrane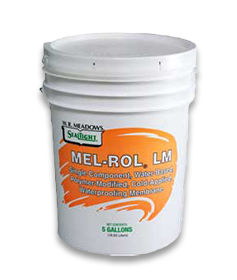 BENEFITS:
Waterproof – very low vapor permeability (perm rating).
Superior elongation – bridges minor cracks; will not become brittle with age.
Fully bonded – water will not run beneath the membrane.
High solids, single-component, fast drying formulation – easy to apply; low cost application equipment; eliminates two-component mixing problems.
Cold-applied/water-based – will not adversely affect insulated forms (ICFs) or various protection board options. Allows for application to damp or "green concrete."
VOC content is 0.0 g/L. Produces no harmful odors.
Easy application – no heating necessary. Eliminates fire hazards associated with heating kettles. Apply with roller or airless sprayer.
LIMITED WARRANTY:
"W.R. MEADOWS, INC. warrants at the time and place we make shipment, our material will be of good quality and will conform with our published specifications in force on the date of acceptance of the order" [Click link below for more info.]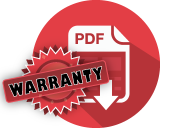 Please download the W.R. MEADOWS, INC. Limited Warranty PDF document provided by W.R. Meadows®.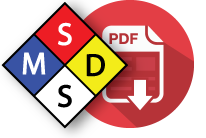 Please download the W.R. Meadows, Inc. MSDS SHEET PDF document provided by W.R. Meadows®.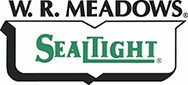 W.R. Meadows, Inc. - Company Info
Company: W.R. Meadows of Canada
Address: 70 Hannant Court, Milton, ON L9T 5C1
Contact: 1-905-878-4122
Website: www.wrmeadows.com
NOTICE: All Manufacturer product warranties, and information detailed within this section are the sole © copyright / ™ trademark of each company and their products.