Carbon Fibre Crack Repair Warranty
Home » About » Warranties » Crack Injection » Carbon Fibre Crack Repair
Browse through Basement Technologies&reg concrete crack injection, exterior crack repair, rod hole injection and carbon fibre crack repair service warranties. Basement Technologies not only backs up our workmanship, we also offer fully warrantied services.
Your Warranty Options: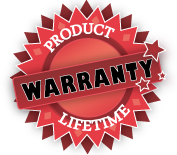 Carbon Fibre Crack Repair Warranty

INCLUDED FEATURES:
LIFETIME - Fortress Stabilization Manufacturer's Warranty
FULLY TRANSFERABLE WARRANTY!
Staples Applied Overtop of Existing Epoxy Crack Injection
Foundation Guaranteed not to Move
Foundation Crack Guaranteed not to Shift Further
Foundation Crack Stabilized, Structure Stabilized
PLEASE NOTE: This crack injection foundation stabilization solution is ONLY desined to be installed over existing epoxy crack injections, in the effort to strengthen the foundation further. For more warranty info on our Epoxy Crack Injections, please go here ».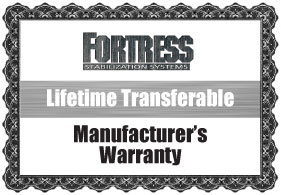 [ VIEW MANUFACTURER'S WARRANTY ]

The addition of Carbon Fibre Staples to structural cracks in your foundation is the first-rate method of repairing your home's foundation. Cracks located at the base of your windows pose a threat to the structurual integrity. Basement Technologies® highly recommends solidifying your foundation by installing Carbon Fibre Staples along with our Epoxy Crack Injection.
NOTICE: Basement Technologies® reserves the right to change or modify all warranties without prior notice. Any outstanding warranties will be honoured if the warranty for that service should change.