Workmanship Service Warranty
Home » About » Warranties » Workmanship
Read about our five year fully guaranteed workmanship service warranty from Basement Technologies. Basement Technologies not only backs up our workmanship, we also offer fully extended warrantied services.
Piece of Mind - Fully Warrantied.
Basement Technologies® is dedicated to ensuring our: clients, prospective clients, and new homeowners are fully protected through our 5-YEAR workmanship warranty for ALL services offered through our company. Below is a list of services which do not have our special extended-warranty feature, or are not covered by a special-manufacturer's-warranty.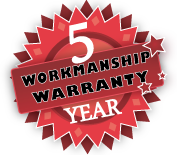 Waterproofing Services -
5-Year Workmanship Warranty:
WATERPROOFING:
Sump Pump Installation (240 or PC-Series)
Ecofloor Subflooring Installation
Window Well Repair & Installation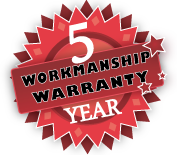 Drain Repair Services -
5-Year Workmanship Warranty:
DRAIN REPAIRS:
Backwater Valve Installation
Downspout Disconnect
Drain Replacement & Repair
Sewage Backup Systems Repair
Water Main Replacment & Repair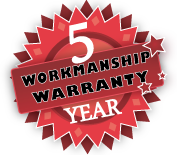 Foundation Repair Services -
5-Year Workmanship Warranty:
FOUNDATION REPAIRS:
Basement Lowering
Exterior Crack Repairs
Floor Slab Replacement
Support Post Replacement
Minor Foundation Repairs
NOTICE: Basement Technologies® reserves the right to change or modify all warranties without prior notice. Any outstanding warranties will be honoured if the warranty for that service should change.